from Bloomberg
This was another record year for small American brewers, surpassing milestones for number of breweries, overall production volumes, and sales. Though overall beer consumption was projected to be down again, craft brewers continued on last year's 5 percent growth in volume, according to the Brewers Association, leading to a new projected high of over 26 million barrels in 2018. By October, the total number of craft breweries had surpassed 7,000, on pace for a 20 percent increase over 2017.
Which means there's no better time to be a beer lover and yet no more difficult time to know what to spend your money on. Here, we have collected a sampling of our very favorite American beers that came into the world this year—beers ranging from classic to trendsetting, clean to funky, and rare to mass-produced.
Though many are available only in local or niche markets, each beer on this list represents a style, brewery, or category worth seeking out in 2019.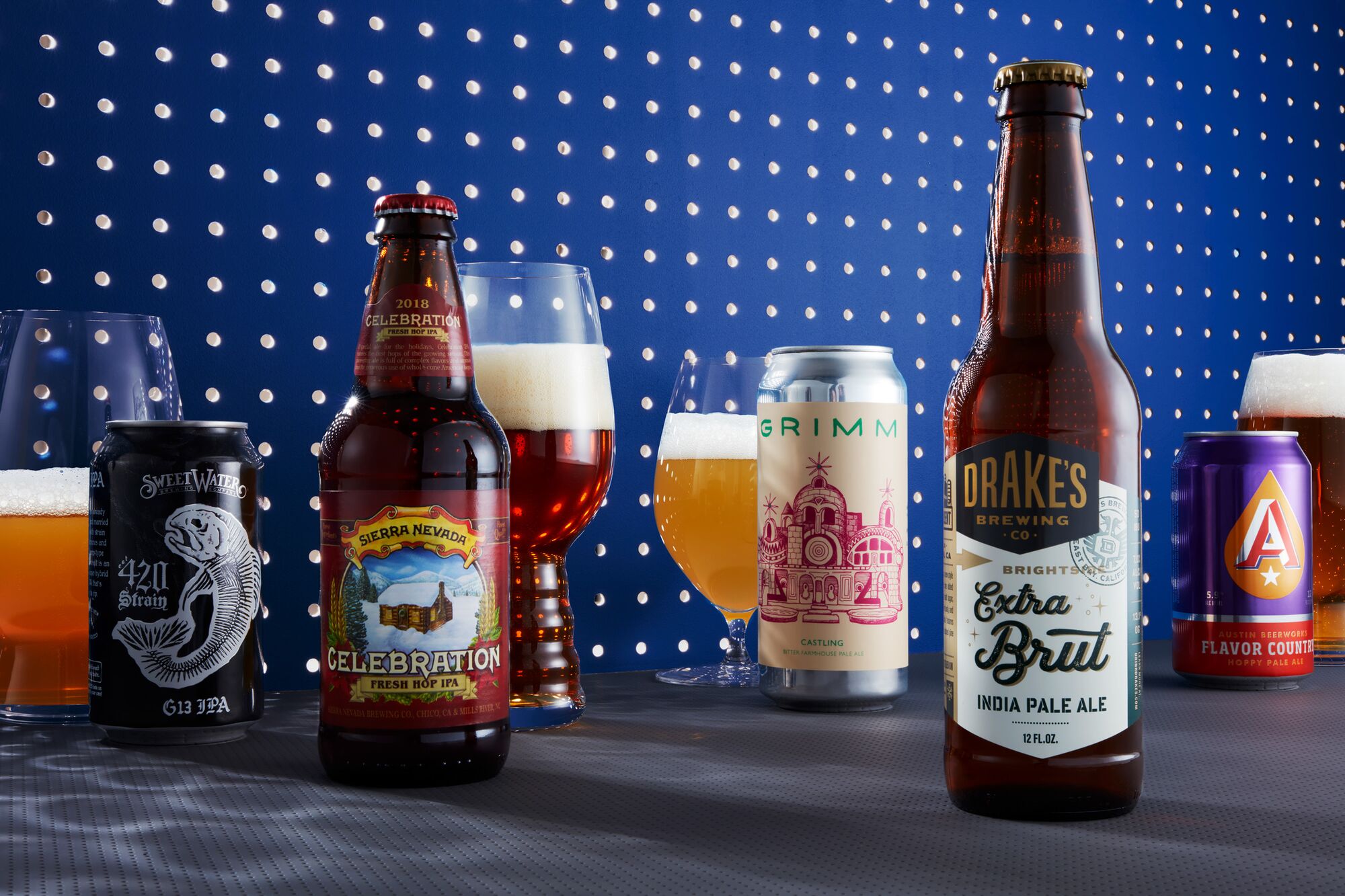 THE HOPPY STUFF
SweetWater 420 Strain G13
Style: American IPA 6% ABV
Brewery Location: Atlanta
Weed beers were a big trend in 018, with brewers applying various marijuana derivatives such as CBD to a variety of styles an creations. The most successful of these, in terms of both execution and sales, was SweetWater's 420 Strain G13, an uber-dank American IPA (named after the brewery owners' favorite weed strain) which incorporates botanically sourced terpenes from a variety of plants to mimic the G13 cannabis strain aroma but no actual THC. The terpenes, organic compounds responsible for lending plans their unique aromas, give this beer and over-the-top whiff akin to the stickiest dime bag you've ever opened. on the palate, the beer is mellower, marrying the marijuana notes with strawberry, white grape, and pineapple flavors. Given the continual mainstreaming and decriminalization of cannabis, it's perhaps no surprise that within months, G13 became SweetWater's second-best-selling beer.